Today, a low spring tide left the channel between Tresco and Bryher dry enough to cross between the islands on foot. We went over to explore with Tommy, and Ann & John (Dan's parents).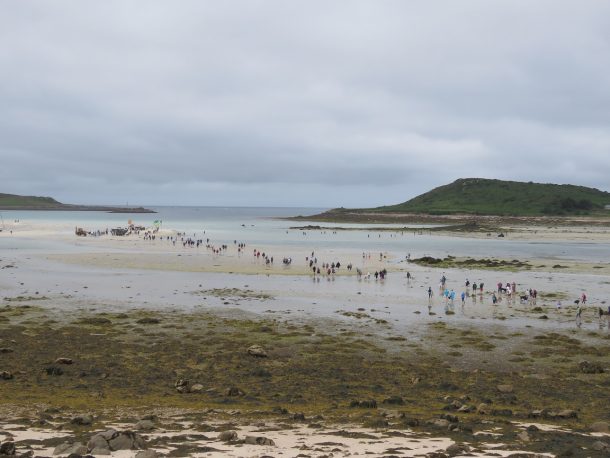 Heading towards the sandbar from Tresco
Part way across is a long sandbar, usually submerged under five metres of water, which was the site of a fantastic mid-channel event organised by Tresco: The Low Tide Experience.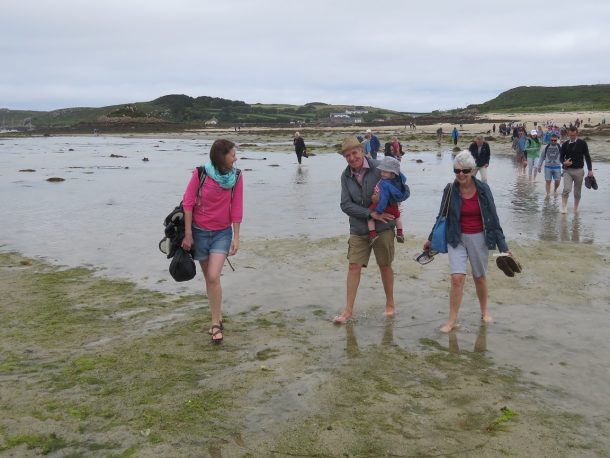 Getting wet feet leaving Tresco!

From midday, hundreds of people began making their way across from Tresco and Bryher, meeting in the middle to enjoy a bite to eat and drink. There was paella served in crab shells, lobster and crab rolls, all washed down with a glass of beer or prosecco.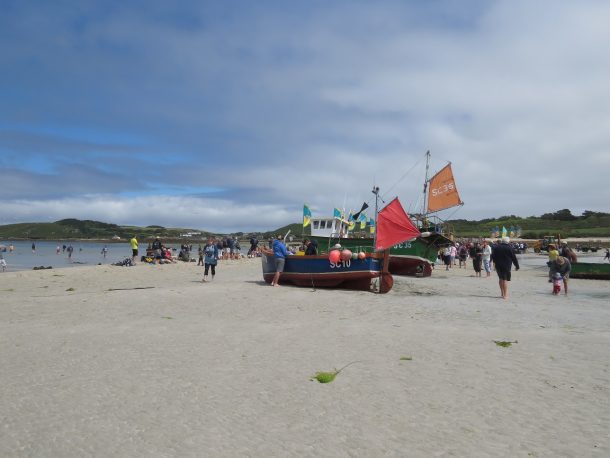 The sandbar

We saw lots of Wheelhouse guests there, enjoying the food, live music and the whole experience socialising on the seabed.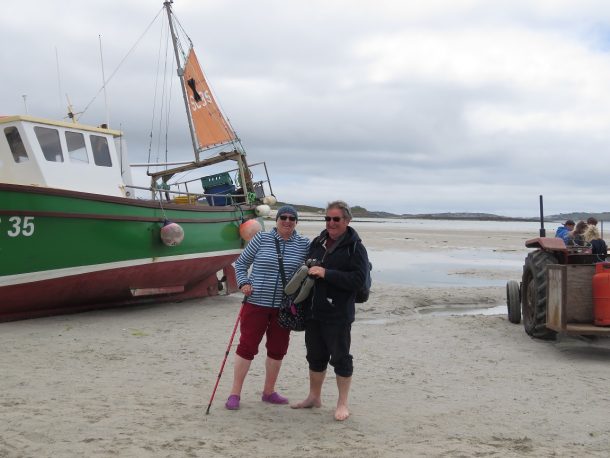 Linda & Richard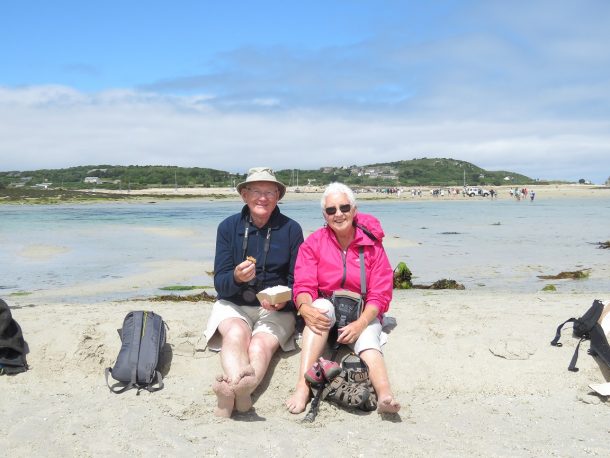 Michael & Janet
It was a great event, but it didn't pay to hang about as time on the sandbar was short before the tide flooded back. We continued across to Bryher and spent the rest of the day relaxing there.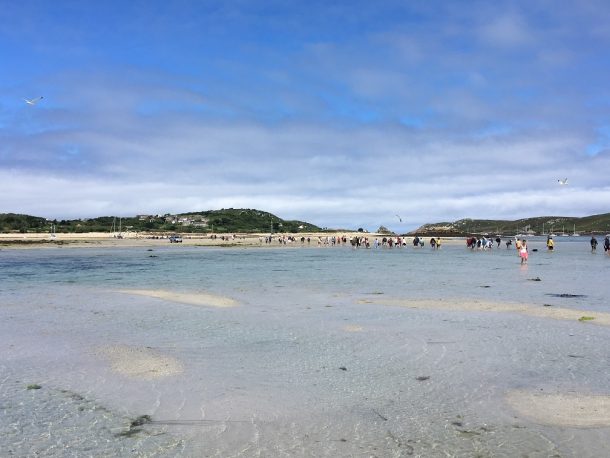 Across to Bryher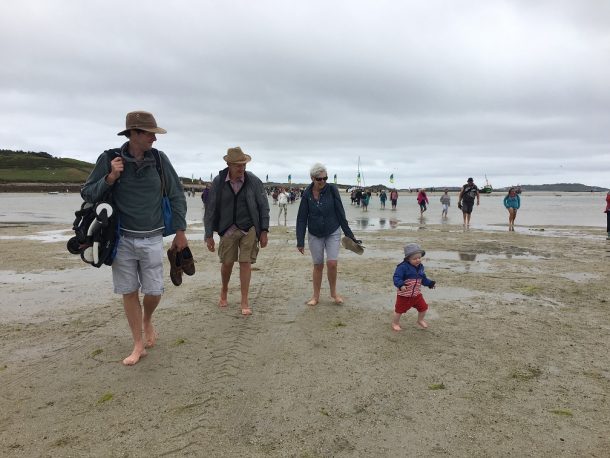 The last bit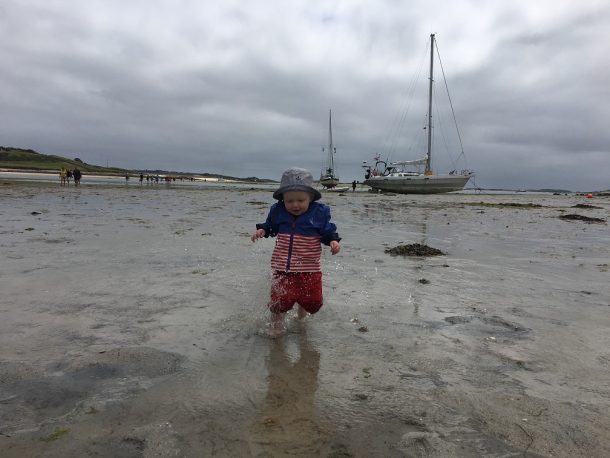 Splish splash!
When walking back to the quay to catch the boat to St. Mary's the whole thing felt like it had been a dream. The channel was full of water again and it was as if the whole sandbar event had never happened and was just a figment of our imagination. It did happen though, and we have the pictures to prove it.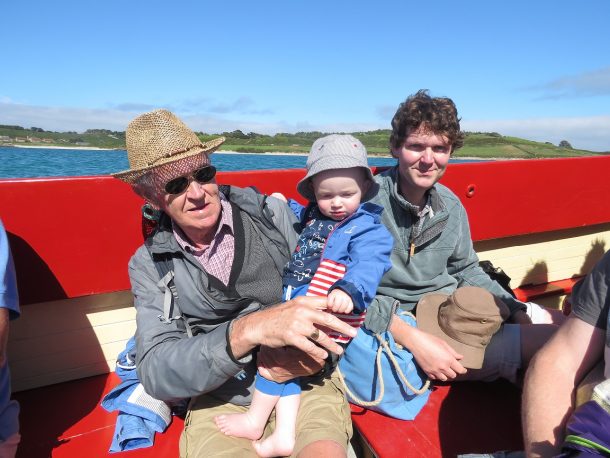 The boat home