Here at The Wheelhouse we are lucky enough to have a lot of regular guests who come to stay every year. One such guest is Glenn who left yesterday after another lovely holiday on Scilly. We asked Glenn if he would write a blog for us about his experiences of Scilly. He duly obliged in record time! Thanks Glenn.
So here, in his own words, is Glenn's Scilly:
Five reasons to stay at the Isles of Scilly
I have just come back from a five-night stay at The Wheelhouse, Isles of Scilly, and Jen and Dan have asked me to contribute to their blog. As I stayed for five nights this year, I thought that I would share five of my most important reasons for staying in such a wonderful part of the UK
1.   The views. They're everywhere. No matter which of the five islands you are on, you are treated to some of the best views of the UK. Pictures tells us more than words so allow me to share five of my favourite views from my recent stay: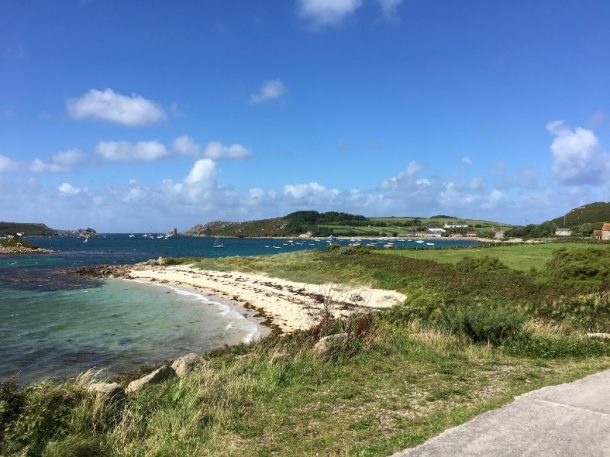 Tresco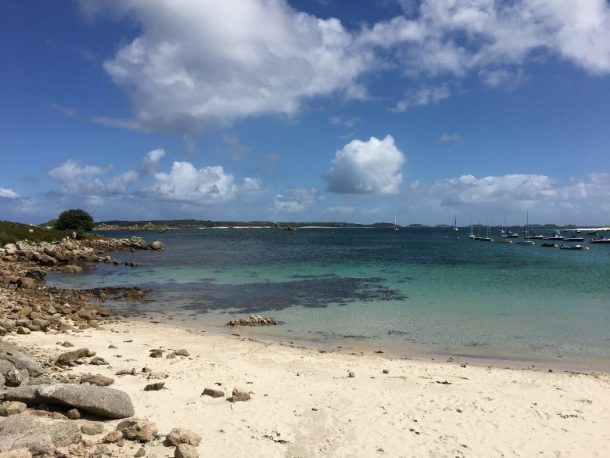 Bryher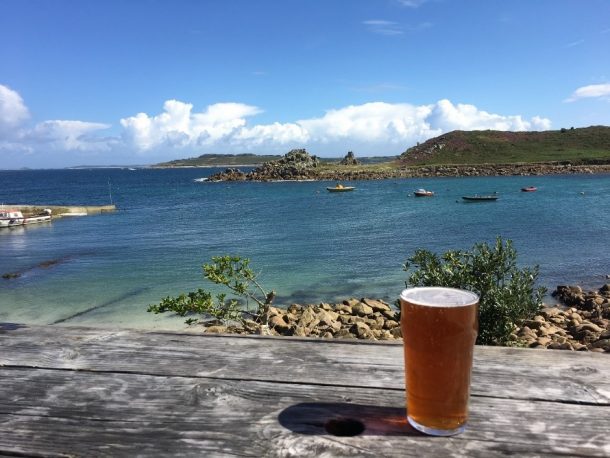 St.  Agnes, just outside the Turk's Head
St.  Martin's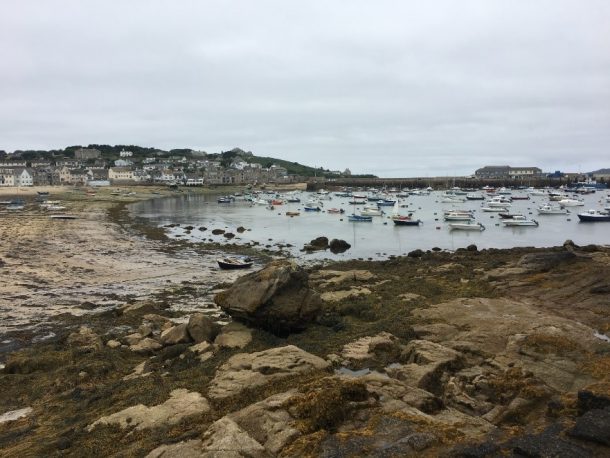 St. Mary's
2.   Seals. Scilly Seal Snorkelling at St. Martin's offer an experience like no other. For   around £50, you are treated to up to an hour and a half in water to experience the amazing seals in their natural habitats. Everything is provided for you, the wetsuit, snorkel, fins and even a chocolate bar and a hot drink after getting back in the boat! Anna, Lewis and Izzy will do everything that they can to make your experience unforgettable.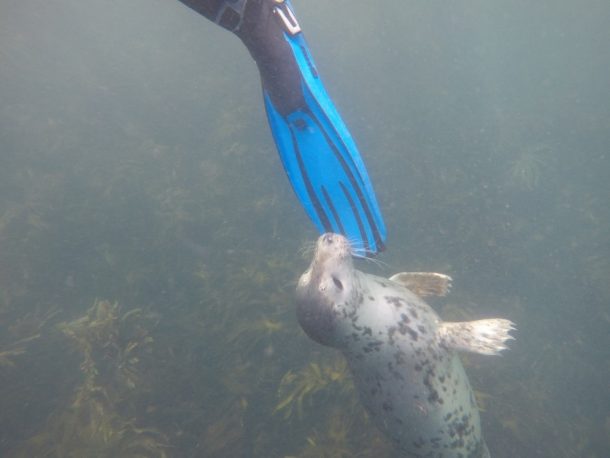 The seals like to have a little nibble of your fins.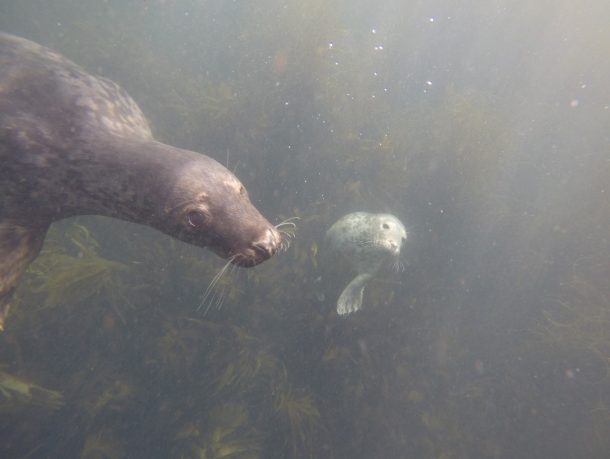 Sometimes you will see them swim together in groups.
3.   Quirkiness. Holidays should be filled with a few surprises and there should be time to allow a bit of spontaneousity. Even though this was the fourth time that I have stayed on the Isles of Scilly, I managed to get a few unplanned things in.
Not far from Old Town in St. Mary's is a pebble beach full of quirky tower structures. As a work colleague of mine was due to get married later that day, I thought that I would create and send her an alternative wedding cake!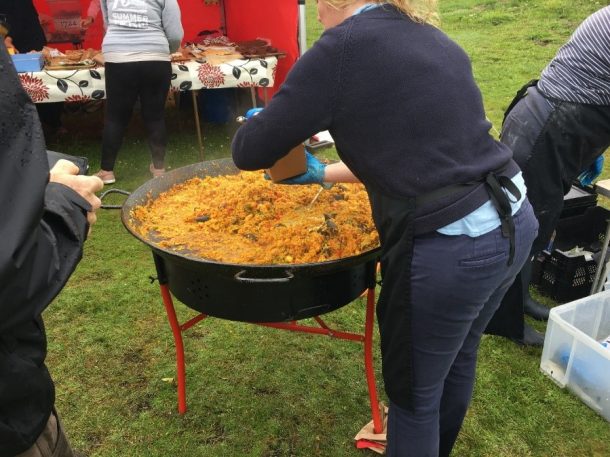 St. Martin's hold an annual fete each summer. The weather forecast said that it would stop raining at the start of the fete but it didn't. It rained for pretty much the whole afternoon. However, this did not stop a lovely community event from happening and I enjoyed sampling some seafood paella from Island Fish.
4.   The weather and travelling to the Isles of Scilly. Getting to and from the Isles of Scilly is an adventure in itself whether you take the SkyBus or the Scillonian III. Having left St. Mary's in lovely, clear weather, it was fascinating to see how quickly it changed as we approached Penzance. The first photo shows the mist just two minutes before we saw something appear in the distance (shown in the second photo) – Penzance harbour!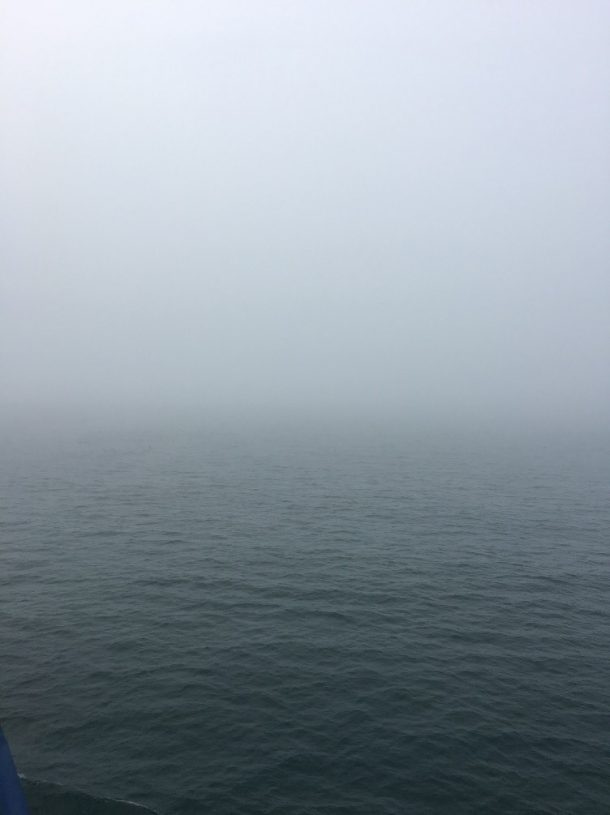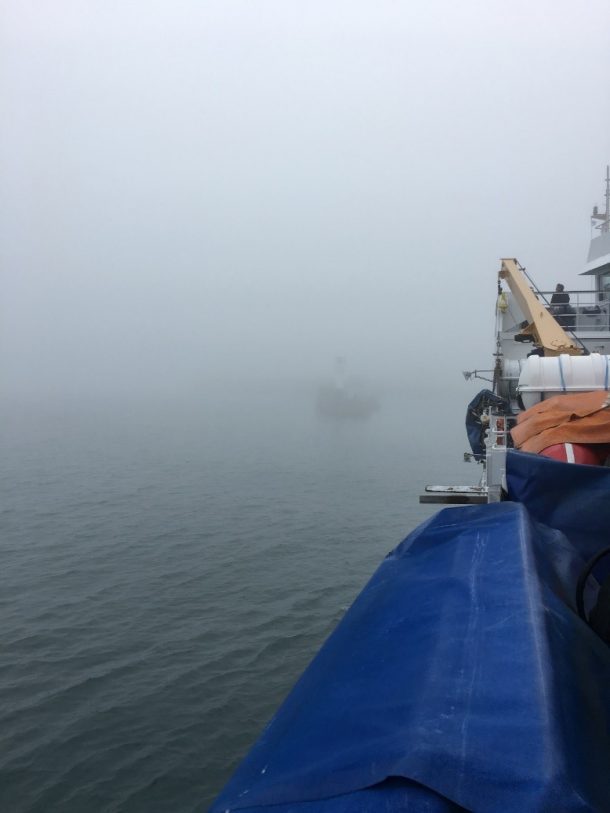 5.   The Wheelhouse. No stay on the Isles of Scilly can be complete without a perfect place to have as a base. The Wheelhouse is perfect. It's right by Porthcressa Beach with wonderful views, it's near shops, cafes and restaurants, it's near the harbour and Jen and Dan are wonderful hosts. The breakfasts – complete with Dan's special crispy fried bread – are always a wonderful start to each and every day on the islands.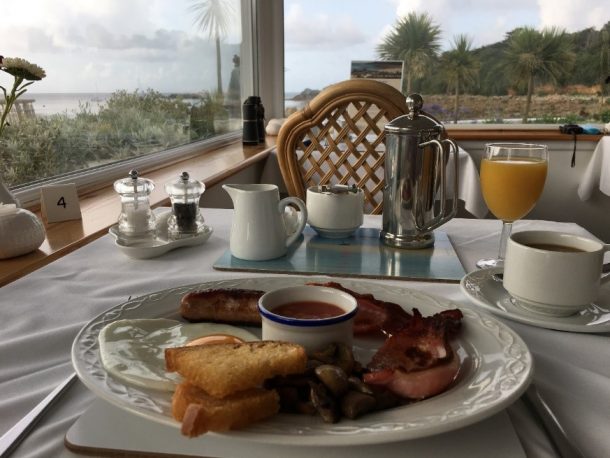 6.   And beyond. Yes, there are many more reasons to stay on this hidden gem of the UK. I could have talked about the Garrison walk, the birds at Juliet's, the Sunday Carvery at The Scillonian Club, the choppy boat ride on Tim's Calypso and many, many more. I'll let you discover these for yourself…!