The walk round the Garrison is one any Scilly lover knows well.  It is the walk we do most often as it is so close to the Wheelhouse. It usually takes us about 45 minutes to get round, making it perfect for an after dinner stroll or filling a quick gap between arriving guests.
To do it justice, however, it's worth taking a couple of hours or more on the way round to fully enjoy the views and soak up the sunshine on one of the handily positioned benches.  That is what we did today, with calm seas, still air and unbroken sunshine – a perfect Scilly day.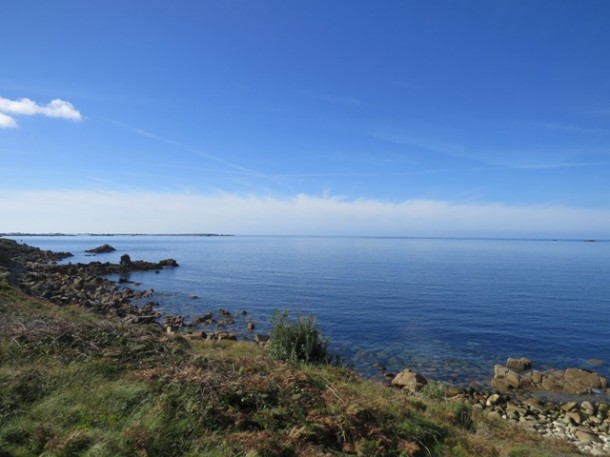 Fabulous colours on a lovely Scilly day
We set off from the Wheelhouse along Little Porth and were soon scuttling up the steps between the houses on Sally Port and ducking under the low gap in the Garrison wall.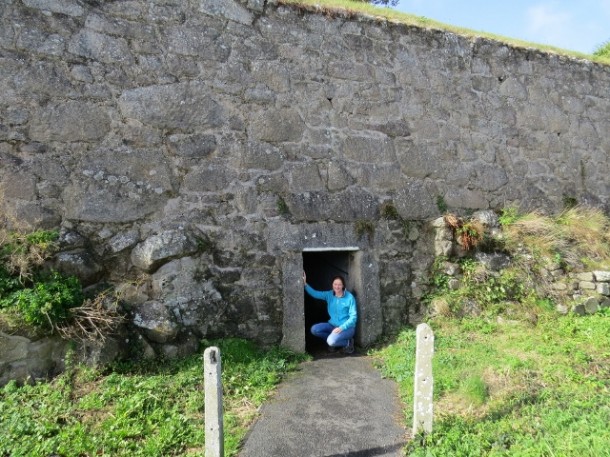 Jen ducking through the wall
We took in the stunning views out towards Peninnis headland then looked back over our shoulders into Porthcressa bay – the best views in the world! It was such a incredible day with no wind in the air at all.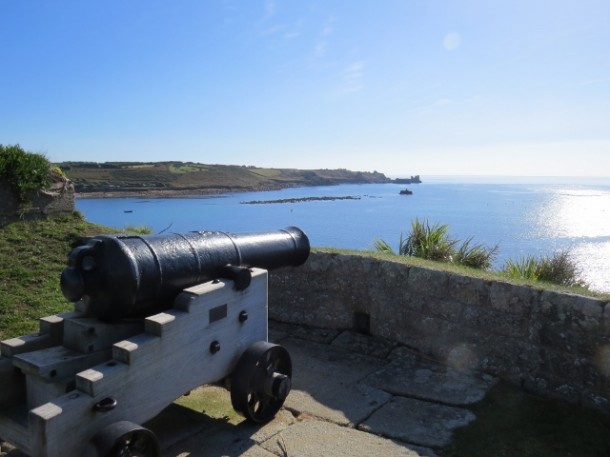 Cannon at the ready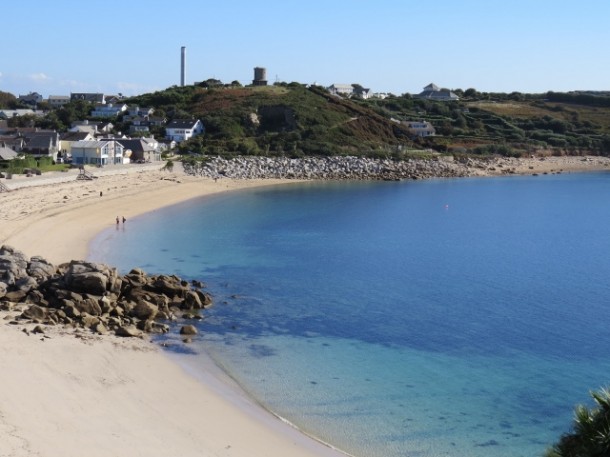 Little Porth & Porthcressa looking truly magical
We walked along the straight tree-lined path up to Morning Point where we passed lots of birdwatchers waiting to see a glimpse of a red-breasted flycatcher.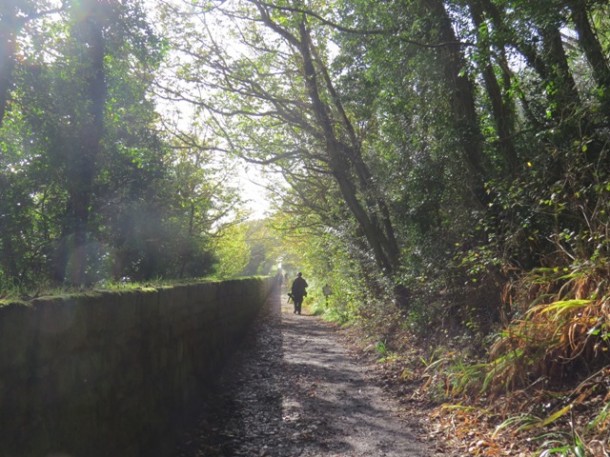 Tree lined route to Morning Point
We sat and took in the fabulous views across to St. Agnes and out towards the Bishop.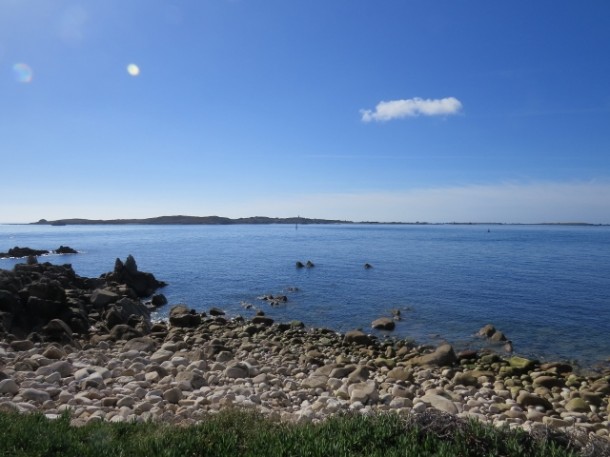 Looking over towards St. Agnes
We followed the lower footpath that hugs the coastline round to the wonderful views of the islands of Samson, Bryher and Tresco.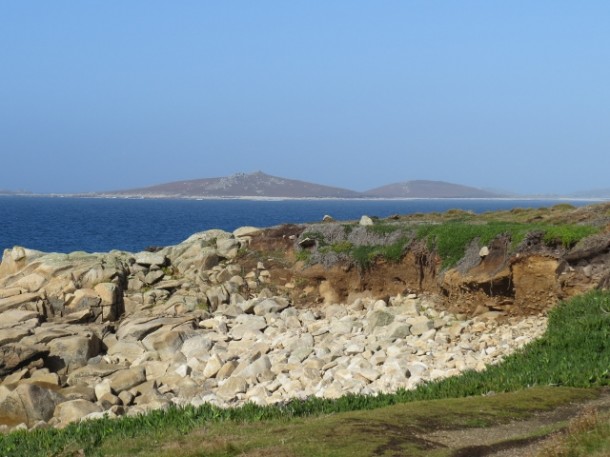 Samson in full view from the outer coastal path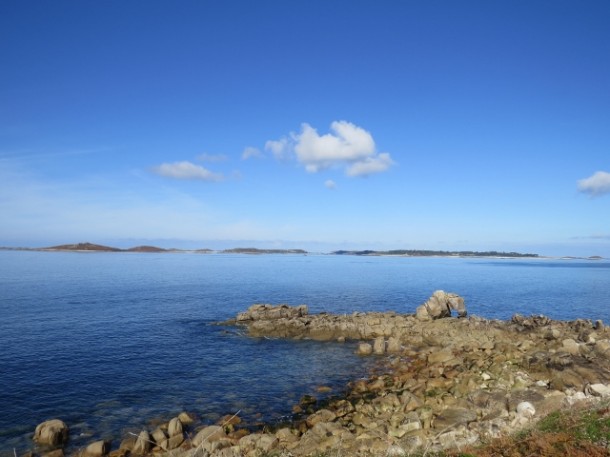 Samson, Bryher & Tresco – better than the Caribbean!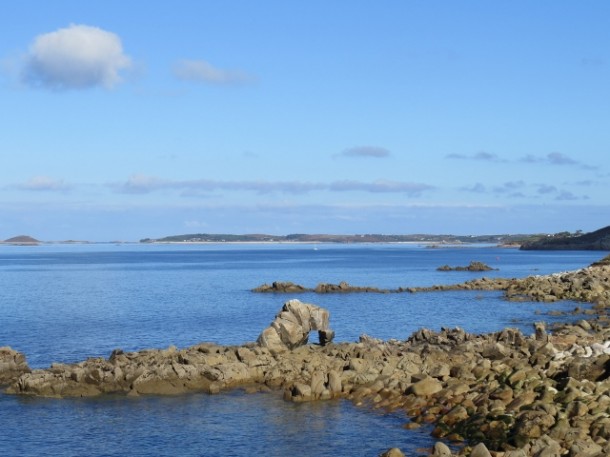 St. Martin's in the distance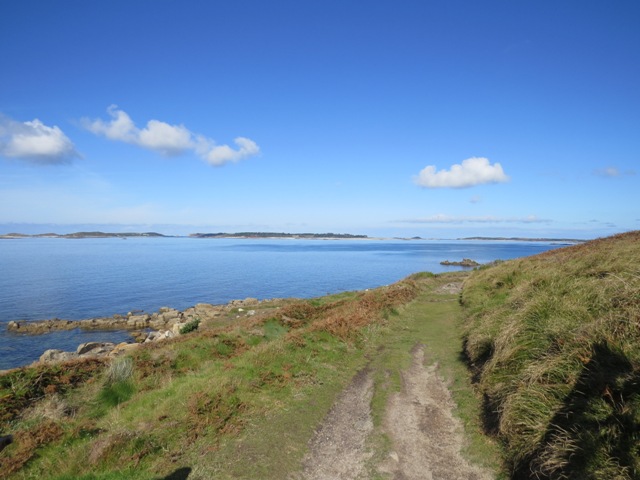 Coastal path back to Hugh Town
Continuing round we were rewarded with a brilliant view of St. Mary's harbour, still a few boats around even though it's the middle of October.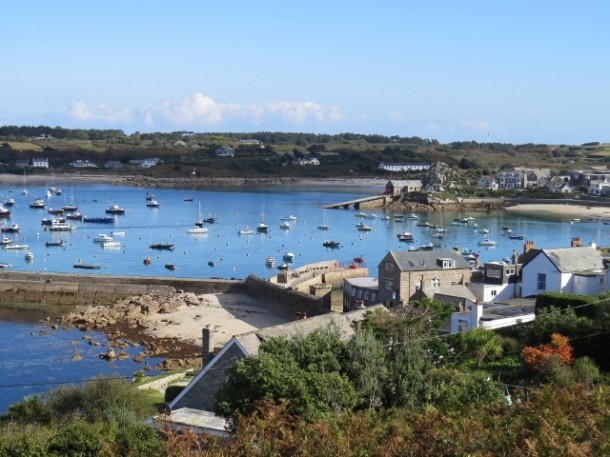 The harbour looking beautiful
Further round, at Higher Battery, we caught a glimpse of the Scillonian – what a superb afternoon to arrive on Scilly!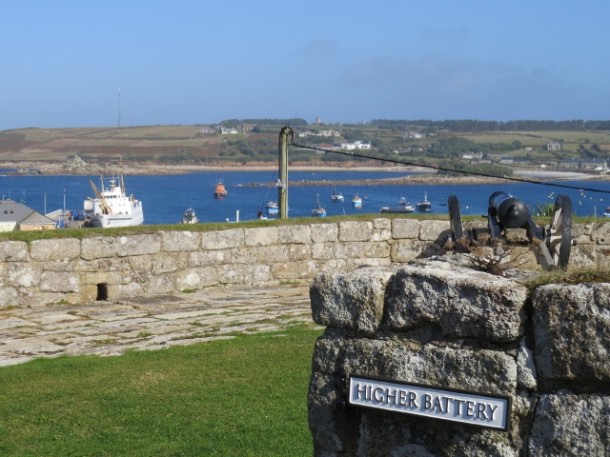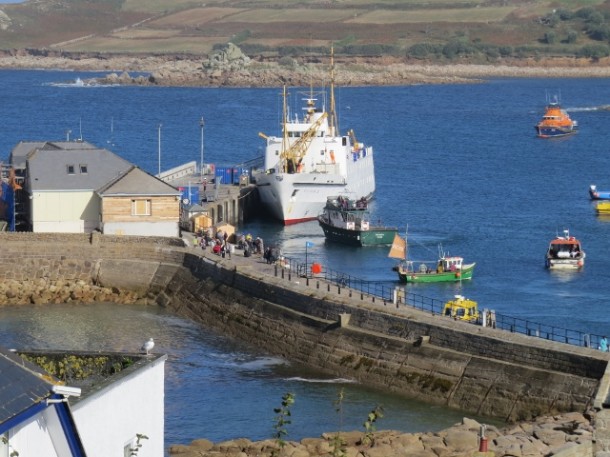 The Scillonian
We were on the home stretch now and just had to nip back down the steps and through the wall!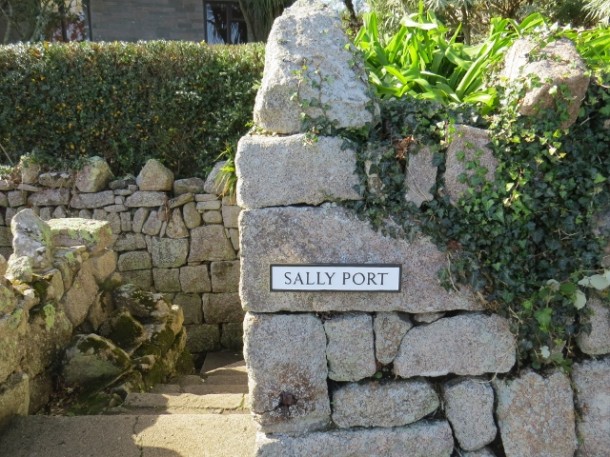 Down the Sally Port steps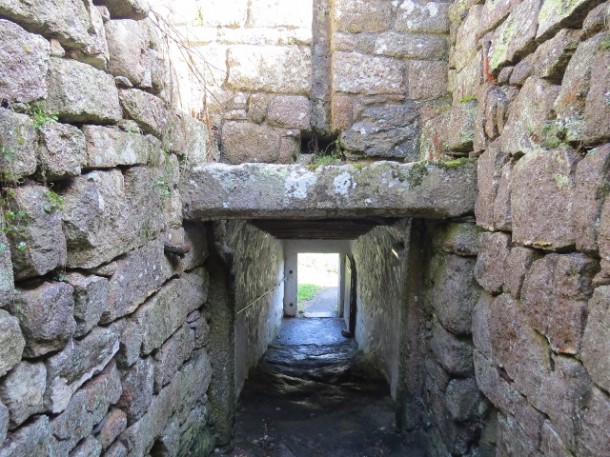 Back through the wall!
What a fabulous walk with fabulous views! Can't believe it's mid October. We needed the sun cream!